The local logistics sector has emerged as the most attractive segment of foreign direct investment (FDI) during the seven months of the year, according to industry insiders.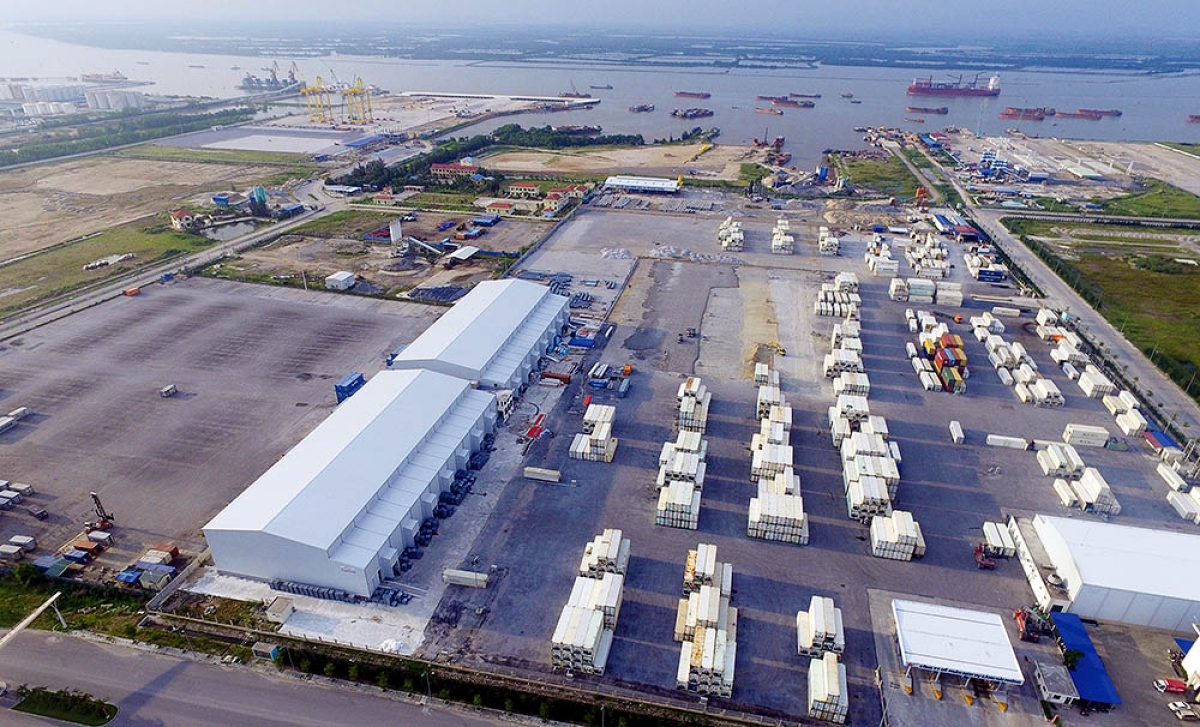 This comes following more than 30 real estate projects being granted investment licenses with a total value of approximately US$538 million, equal to 46.78% of total registered foreign investment throughout the reviewed period.
Singapore took the lead in terms of FDI in the logistics field with Amigos An Phu Holding Pte. Ltd investing up to US$185 million in the project of New Motion Industrial Co., Ltd in Phu Tan Industrial Park in the southern province of Binh Duong.
The purpose of this project is to manufacture radio screens and display products, along with building warehouses, factories, and offices in the industrial park.
Elsewhere, SEA Logistics Partners of Singapore poured in US$1 billion in developing logistics real estate projects which will be completed over the next four years.
In June, Sea Fund I Investment 5 Pte. Ltd were granted a license to launch the SLP Park Xuyen A logistics project worth US$54 million in order to build factories and provide warehouse services in Xuyen A Industrial Park in Long An province.
Previously, SLP Park Hai Phong Co., Ltd had decided to invest a sum of US$13 million in the SLP Park Hai Phong project in Nam Dinh Vu Industrial Park with the goal of developing warehouse rental services.
Another Singaporean investor is Emergent VN Logistics Development Pte. Ltd, an enterprise which has invested in ECPVN Binh Duong 2 Logistics Center worth US$34.4 million in Tan Dong Hiep B Industrial Park of Ho Chi Minh City.
Throughout the seven-month period, Ho Chi Minh City welcomed another large logistics project from Dutch investor BW Industrial, with total investment reaching US$80.6 million to build warehouses and provide logistics services.
Le Trong Hieu, senior director of CBRE Vietnam's Industrial Real Estate Division, said that industrial real estate investors hold a long-term vision for injecting money into the Vietnamese market, despite the negative impacts of the COVID-19 pandemic.
Most notably, new and expanded projects by investors such as Japan's Daiwa House and China's JD Property have been implemented in the south of the country.
According to experts, there remains a positive outlook for the Vietnamese industrial real estate market moving forward due to high demand coming from domestic enterprises along with foreign investors.
Sectors of interest include electronics, logistics, car parts, packaging, furniture, and medical equipment, all of which will continue to maintain their momentum, Hieu emphasised.
Source: VOV